This is a GREAT comic. It sadly explains what it's like to live day in and day out with chronic fatigue syndrome. Originally posted by Laura Chamberlain here https://themighty.com/2016/07/comic-strip-that-explains-chronic-fatigue-syndrome/.
Introducing Maddie, a girl with ME, who in this episode, "Energy and Exertion," is meeting her friend, "Normal" Nancy, for coffee.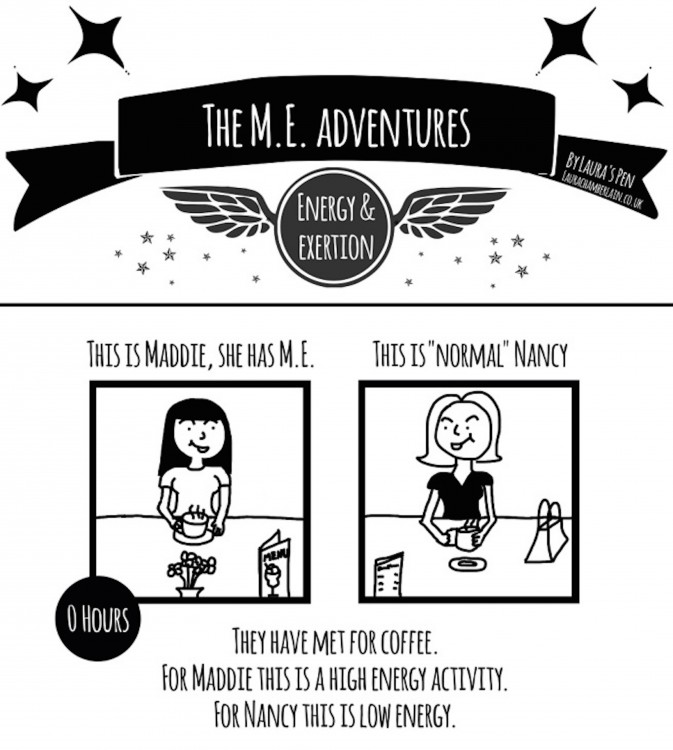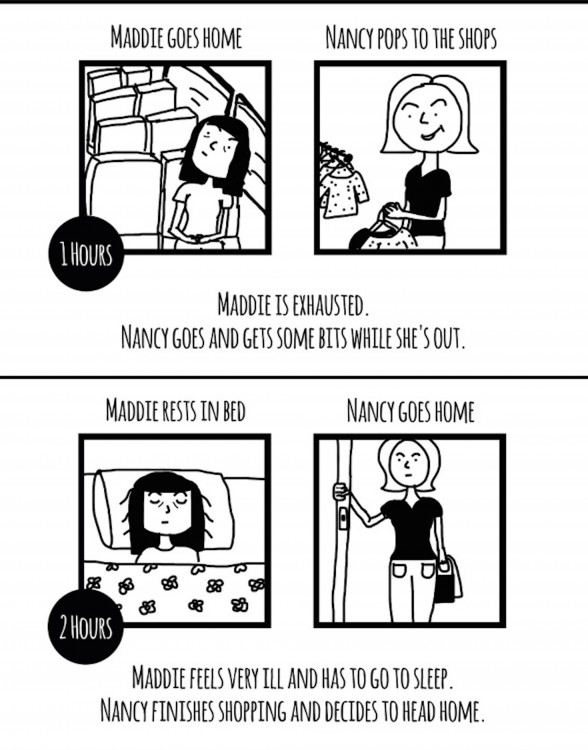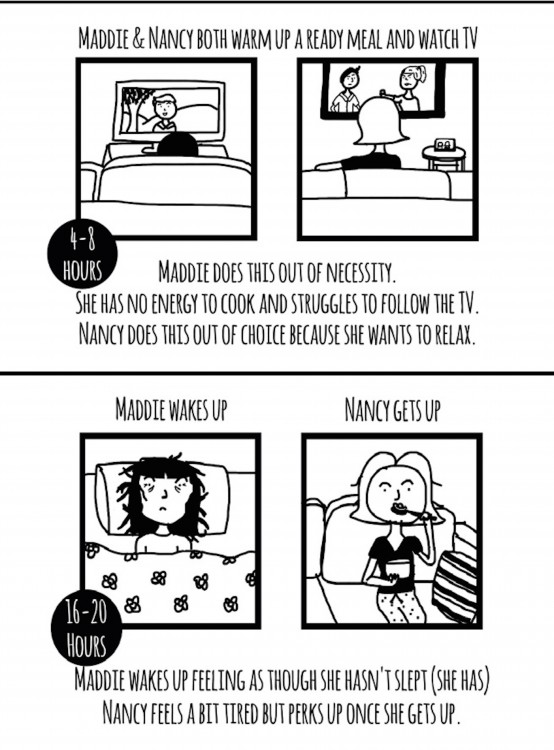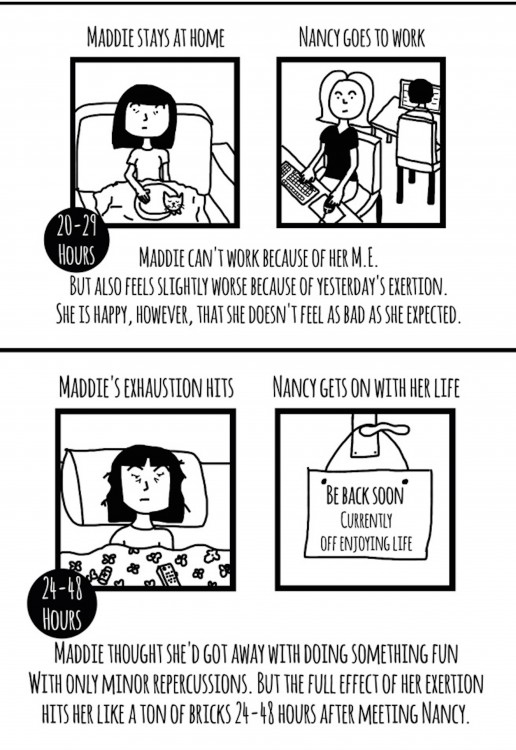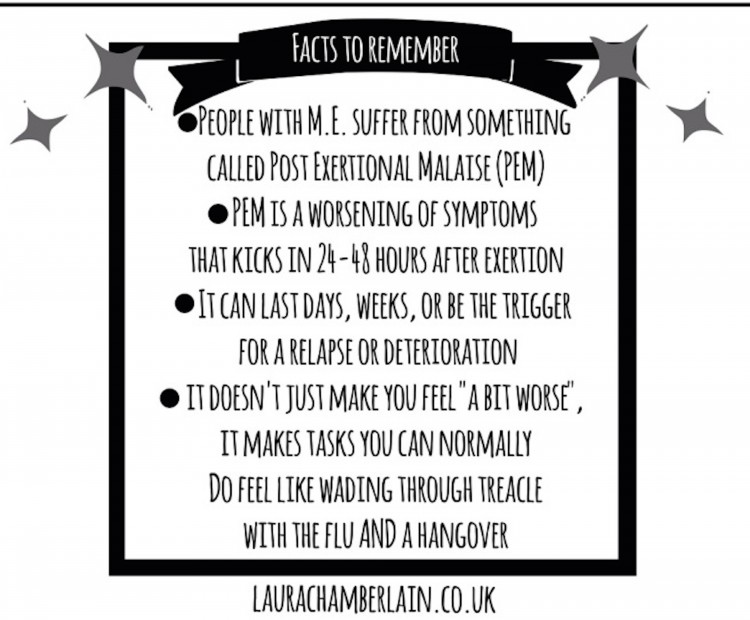 I have not had a decent amount of deep sleep in over 2 weeks, and my body is REALLY feeling it. I am starting to panic about my final exam I write on Friday. I am normally quite the conscientious student, but because I haven't been able to sleep, I am in pain, fatigued, can't concentrate, can't memorize anything, I am just a  wreck. Here's hoping that my 94% average and the information that's lodged deep in my brain will show itself on Friday morning at 10 am. Chat with you all after that! Wish me luck!
xoxo Lex